SNAKE ANTIDOTE

KILLS

CORONAVIRUS & MALARIA!
QUININE
is the ancient Chinese cure for Malaria. It comes from the bitter bark of the Cinchona Tree (
Chinatree bark
).
The ancient tree is named after CHINA!
It grows in South America and China. Quinine is called CHININ in both German and Senegalese, and translates to mean "CHINESE TREE BARK", and it is the oldest drug in China and South America, known by the Inka, Azteks, Maya, Olmecs and Africans and East Indians. It is the core ingredient in oral snake antidotes! It cures deadly MALARIA FEVER. GOD's nature doesn't need arrogant clinical test approval of the Freemasons for curing the flu! BRICS is attacking the UNAIDS virus lie of the WEST! Read up about the fraud of the UNAIDS on this website. (click on "UNAIDS Fraud!", left)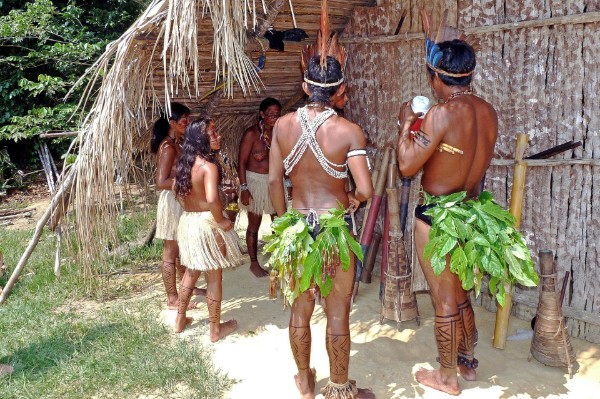 Picture by Hans Schwarzkopf, courtesy Pixabay.
The leaves on these two Indio-men's loins are chincona china-leaves which are used to stop malaria and to make snake antidote. These Indians are healthy people who become immune to HIV and Western and European pharmaceutical theft! CHINA is where these Indians descended from, and all of their languages have ancient Han Chinese vocabulary survivors. This makes the Chinese proud to resist the UNAIDS in penal forenics law since 1996! So did the EU since 2006!
The

CORONAVIRUS

is not affecting Turkey much. Here's why! Turkey has excellent cultural habits, that Europeans don't practice: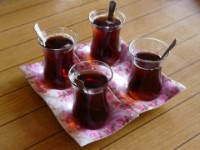 1.)
No street shoes inside the house.
2.)
10 - 15 times ultra black tea with sugar a day.
3.)
The use of perfume water on the hands and face when entering any office or business is a cultural habit in Turkey.
4.)
All public toilets in Turkey have a rubber-hose or water-jug intended to wash the back and front after using the toilet.
5.)
No public European seat-toilets. Mostly Ottoman standing-toilets (French Toilets). These keep clothes from touching with toilet rims. No splashing toilets.
6.)
Turks disinfect public places DAILY. Europeans only clean public places twice a week.
7.)
Turkish garbage collectors collect garbage daily at your apartment-door in EVERY Turkish city. This only happens once a week in Europe.
8.) Turkish dump-trucks empty the garbage-skips every night before midnight to keep rats and roaches away.
9.)
Wild cats and dogs roam the street with gps-chips in their ears, and eliminate city rats! There are less roaches in Turkey, compared to Europe in the summer.
10.) Turkish homes have fly-nets on all windows! The window nets protect from dirty flies that sit on remains, garbage or dog droppings. European houses have flies in the summer, and don't use fly-mesh in their windows!
11.)
City cleaners and local dog owner clear away dog lumps from the side walk every day.
12.)
Also, using oral oriental snake antidotes will destroy Coronavirus. This is because snake antidote destroys snake viro-toxins which kill in 15 minutes.
_______
Information by OUIJA ORIENTAL MEDICINE $ 2020, Dr. Pharouk-Starzmann.